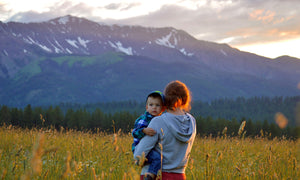 Arrowhead Chocolates is located in the beautiful Wallowa Valley in Northeast Oregon, where the brightest lights you'll see are the moon, the stars, and the people who call this place home.  Our small business is centered around family values and a passion for the outdoors. The local community is full of vibrant, talented, hard-working people. Arrowhead Chocolates has been built and molded by some of the most exceptional artisans anywhere. 
We're strongly committed to using chocolate that is Fair Trade and Rainforest Alliance certified, as well as the highest quality local and regional ingredients available to us. What do we use to flavor our Douglas Fir Truffle? Hand-harvested Douglas Fir tips. You won't find artificial here. 
The mountains humble us. The lakes and rivers inspire us to make beautiful chocolate for you and your family.